Six Fantastic Days out for Car Lovers
Are you a car lover, or know someone who is? Ever since the invention of the motor car, there have existed car fans – petrolheads, gearheads, enthusiasts – whatever you call them (or yourself), there is a huge appetite for the appreciation of cars of many or all different types. Do you have a favourite type of motor?
If you're looking for a day out to appeal to your inner car geek, or to someone else's, here are some suggestions of places for car lovers to go where you can admire shiny bodywork or purring motors all the day long. 1) The UK's
national motor museum is at Beaulieu
in Hampshire. Housing over 250 vehicles from all eras of motoring from 1875 to F1 cars from the 1990s, there's lots to see and do here for all ages. They also have a changing calendar of events and play host to several car rallies throughout the year. Not convinced? Beaulieu is also home to The World of Top Gear, a special exhibition in homage to May, Clarkson, Hammond, and some of the show's four-wheeled stars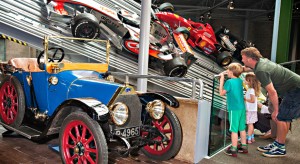 Lakeland Motor Museum
in the Lake District is home to over 100 motor cars and almost 30,000 pieces of motoring memorabilia. With cars including 1970s Ford Capris, and a DeLorean, there's certainly variety here. A highlight is the Campbell Bluebird exhibition with replica vehicles telling the story of Donald and Malcolm Campbell and their pursuit of speed. This is also in a beautiful location – why not make a weekend of it?

http://www.autoexpress.co.uk/car-news/97049/microcar-madness-we-tour-the-museum-of-the-worlds-smallest-cars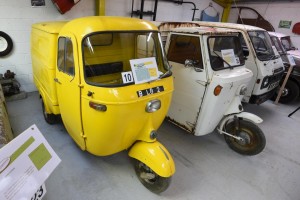 Donington Collection
bills itself as the largest collection of F1 cars in the world. Over 130 racing cars are housed here, including some driven by Nigel Mansell, Alain Prost, and Jackie Stewart. It's good news if you're also into military vehicles – the museum is also home to the Wheatcroft Military Collection, paying tribute to Donington Park's place in WWII history. 5) Fancy more than a day trip? The
Petersen Automative Museum
in Los Angeles is described as "100,000 square feet of car nirvana" and it's not hard to see why. The building itself is stunning, but inside there lies 300 exhibitions from Elvis Presley's 1971 De Tomaso Pantera to a rare 1948 Davis Divan, and everything in between.
Top Gear magazine
reckon it's the world's greatest car museum, so it must be good, right?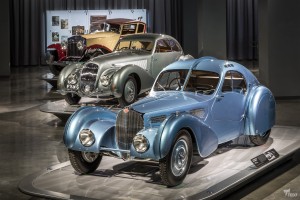 Jaguar factory tours
.