Car Events for Autumn 2016
Can you believe it's September already? Autumn is coming - Only 15 shopping weekends until Christmas! I know, right?
Before then, we've got a few events to get excited about. No, I'm not talking about Halloween, although it's always a good excuse to scare some of the neighbourhood kids. I'm talking car events – the proper sort of excitement. Here's some of what we have to look forward to between now and when the big man brings us our pressies.
The British Drift Championships
The finale of the British Drift Championships is very, very soon. From the 17th – 18th September in Anglesey, North Wales, this promises to be an 'insane' end to this year's drifting fun. Camping is available if you're up for it.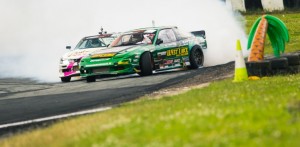 ©
http://www.thebritishdriftchampionship.co.uk/
Paris Motor Show
Cars, like fashion, sometimes look better in Paris! From the 1st – 16th October, one of the most prestigious and important events shows new and concept cars from around the world, and welcomes over 1million visitors! It's a great place to see what's happening in the motoring industry and what we have to look forward to in the cars of the future. Not big enough for you? The Frankfurt Motor Show is on the 22nd – 29th September - this year the theme is commercial vehicles.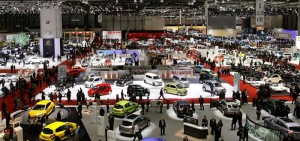 ©
http://www.parisdigest.com/paris/paris_motor_show.htm
The NEC Classic Motor Show
The 11th – 13th November sees the NEC Birmingham play host to the Classic Motor Show. With over 2,500 classic cars and motorcycles on display, you can meet other classic car fans, buy your essentials, or just have a nosy at all the beautiful motors.

©
http://necclassicmotorshow.com/
Abu Dhabi F1 Grand Prix
The F1 calendar rumbles on and we have several Grand Prix still to play for this year. The Abu Dhabi is the last of the year and will be a welcome bit of excitement in sunnier climes on a dull November afternoon. Starts on the 25th November, with the final race on the 27th. Who will take the crown from Nico Rosberg?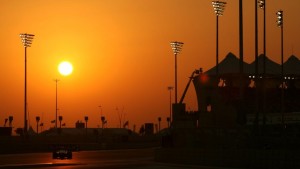 ©
https://www.formula1.com/
Drift what ya brung
Getting near Christmas and you're still not ready to think about it? The aptly-named Santa Pod raceway's season is still in full swing, and the 7th December is the last Drift What Ya Brung of the year. Learn to drift in a safe environment in your own car, or be a passenger in someone else's. Please can someone add this to my Santa wishlist!
©
http://www.dwyb.co.uk/
There are some fantastic car events throughout the year all over the world, whether you want to take part, buy something, or just watch. While summer is the peak season for outdoor car events, the winter is a great time to get out there and see what's new for next year. With a jam-packed F1 season still going on I think we have plenty to be going on with. What car events are you going to this year, and which are you looking forward to in 2017?