Xtrons Pro

Although we've been manufacturing custom-fit head units for many years, and despite the fact that we've produced hundreds of different variants for a whole fleet of vehicles and models, it'll always be a difficult mission to produce car stereos for every single car combination out there - that's why we're introducing Xtrons Pro.
&nbsp &nbsp
Universal Android Car Stereos & Fascias
&nbsp Xtrons Pro is a simplified way of achieving your in-car entertainment upgrade, even if we don't have a car stereo custom fit for your car. By purchasing our universal
single
or
double DIN
car stereos, along with the correct
fascia panel
, you'll have a good chance of creating the high-end look and feel you're after. &nbsp Please refer to our
website
to discover our full range of universal car stereos and fascia panels. Meanwhile, here are a few of our favourite Xtrons Pro combinations: &nbsp &nbsp
Xtrons Pro - Double DIN Ford Mondeo Android Car Stereo and Fascia Panel
&nbsp
&nbsp With this universal Android car stereo, you really are investing in the epitome of in-car entertainment. It boasts an impressive 10.1" HD screen for optimum viewing, a built-in DVD player, 4GB RAM + 32GB ROM and has adjustable viewing angles. What's more is that it is driven by the impressive Android Oreo 8.0 operating system and is powered by Octa-Core technology, for a smoother, smarter and seamless performance. &nbsp &nbsp
&nbsp Combine the above with his Ford Mondeo fascia panel fitting kit and you'll be left with the flush and stylish finish you crave. Wave goodbye to the old cassette deck or double DIN car stereo and welcome your modern masterpiece. With all fixtures included, the installation is as seamless as the finished product. &nbsp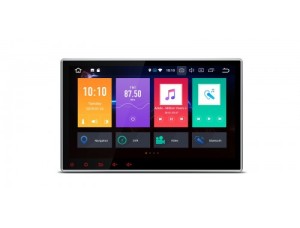 &nbsp &nbsp
Total Cost: £311.98
&nbsp &nbsp
Xtrons Pro - Double DIN Chevrolet Android Car Stereo and Fascia Panel
&nbsp
&nbsp Our second universal Android car stereo of choice also has the Android Oreo 8.0 operating system at the heart and carries the same 4GB RAM + 32GB ROM capacity as the above unit, meaning you benefit from from power, speed and performance way above some desktop computers. The key difference is the concentrated 7" HD screen which has a crisp resolution and ultra sensitive touch-screen abilities. &nbsp &nbsp
&nbsp Complete the look with this Chevrolet fascia panel and reveal to you friends how your car can get the modern upgrade it needs to stay in touch with the digital era. Installation couldn't be easier and the fascia panel is designed to give you the sleek finish you need to match the rest of your Chevrolet interior. &nbsp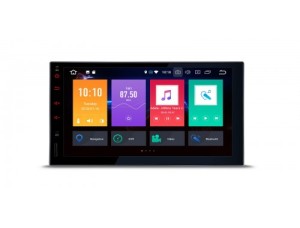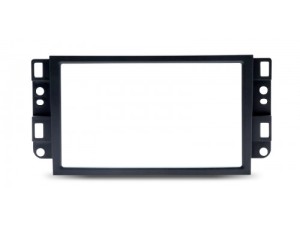 &nbsp &nbsp
Total Cost: £264.98
&nbsp &nbsp
Xtron Pro - Single DIN Android Ford/Audi/SEAT/Fiat/Jaguar Car Stereo and Fascia Panel
&nbsp
&nbsp This single DIN Android car stereo has been a popular head unit for many a customer over the years, partly due to its affordability, but largely due to its applications and performance. Adapted to fit various cars and models, the only way to fully appreciate this head unit is by watching the
video overview
. &nbsp &nbsp
&nbsp &nbsp
&nbsp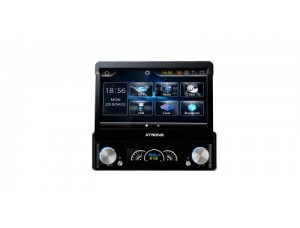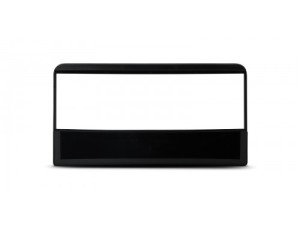 &nbsp &nbsp
Total Cost: £196.98
&nbsp Depending on your vehicle, you will need to select the suitable fascia panel for your car. Rest assured that each fascia fitting kit will leave your head unit embedded perfectly in place whilst heightening the overall look and finish. &nbsp &nbsp
Xtrons Pro - Get the upgrade
&nbsp Our Xtrons Pro range can cater for a whole host of car models, so it's worth
enquiring
if you can't find the custom-fit head unit you're after. By opting for either a single or double DIN car stereo, alongside a specific fascia panel, you can instantly upgrade your in-car entertainment without compromising the overall aesthetic of your interior.