The Best Car Headrest DVD Players – Plug & Play

Car Headrest DVD players, at Xtrons, are designed with entertainment and enjoyment in mind. That's why we have built-in ports to allow access to almost any entertainment device. Be it your kid's favourite DVD, your teenager's PS4 gaming obsession or a bank of music for grandad to listen to, you can simply plug-in and play, keeping them entertained every step of the way!
What's more is that we also love design. We strive to maximise the visual appeal of our car headrests DVD players so that they slot in to any style vehicle and complement the interior, whilst heightening the overall in-car entertainment.
Plug & Play with Xtrons Headrest DVD Players
Accessing your media and bolstering your in-car entertainment options has never been easier with Xtrons plug & play. Below are just some of the ways, and smart features, you can utilise to adapt your headrest DVD player into your favourite kind of entertainment.
Please, check the product features and description for what's included.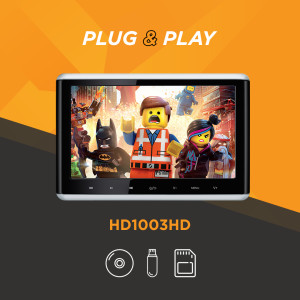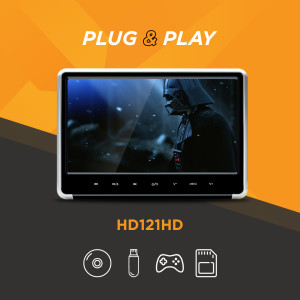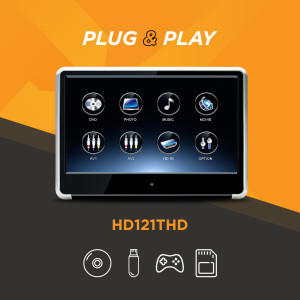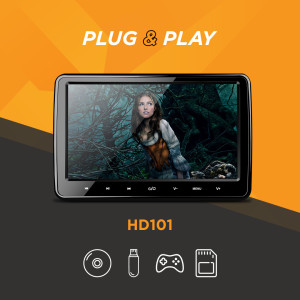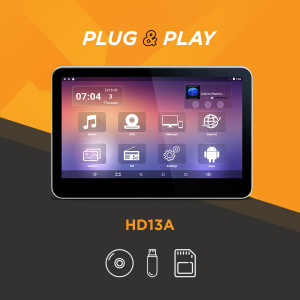 Car Headrest DVD Players Key Features:
Removable & portable
We have designed our latest range of headrest DVD players to be fully removable and portable, so you can maximise your entertainment needs, no matter where you are. Just make sure you've got the right cables for the occasion, and you'll have an impressive portable device much like a tablet or iPad.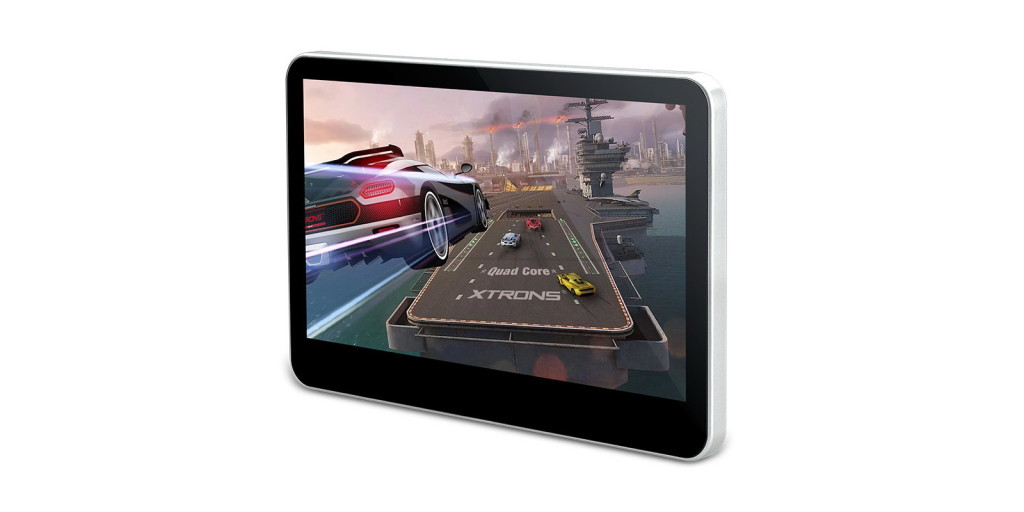 HDMI
For the gamers, the ability to fix up your games console, via the HDMI port, to your headrest is what dreams are made of. Uniterrupted, hard-core gaming for the duration of the journey, reaping the benefits of the HDMIs capabilities is just magical.
Multi-Touch Screen
Our touch-screen technology allows for seamless interaction and decision making. Designed to make your experience easy and enjoyable at the touch of a screen, you can enlarge or zoom in on images much like you can on a smartphone.
Screen Mirroring
Take your Android smartphone with screen mirroring capability and flick your content from your phone to your headrest. Watch videos, play games and much more on a larger display.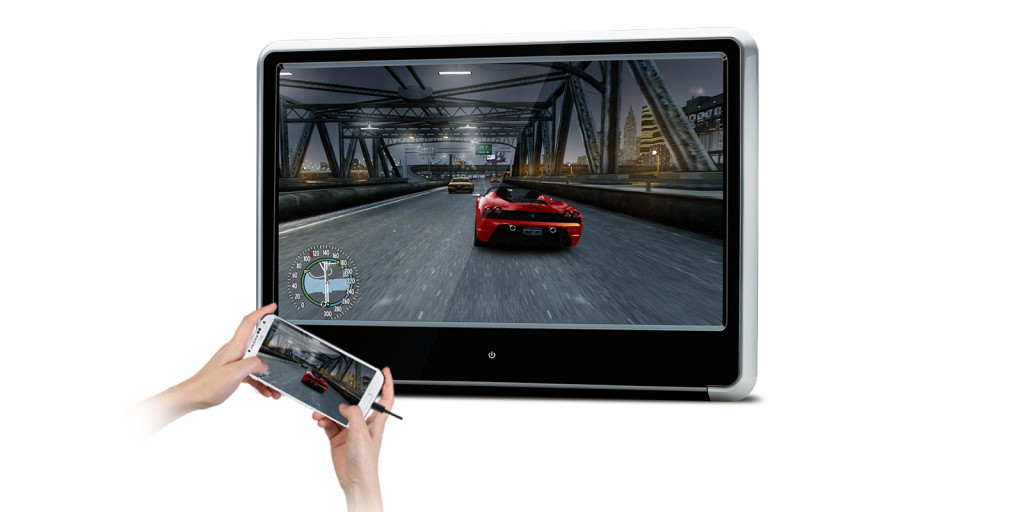 Built-in USB & SD Slot
Simply insert your SD card or USB in to the available port and access your multimedia. Uncover your files and enjoy your own personal music concert, box-set binge or admire your photography from the comfort of the back-seat of your car.
Region Free DVD Player
Our headrest DVD players are compatible with the majority of DVDs and CDs on today's market. That means you can sit back, relax and enjoy your favourite films to distract you from the long journey ahead.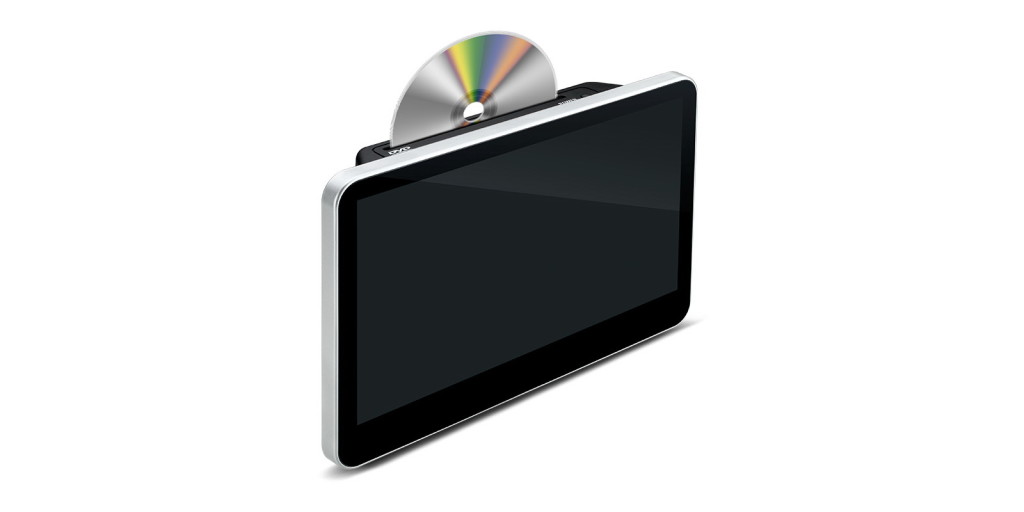 Share the fun
With both AV input and AV output, you can share your audio and visual entertainment with your passengers with ease. Enjoy the magic of movies together from seperate monitors.
Enhanced viewing
Not only are our headrest DVD players adjustable, so that you can maximise your position of comfort but the stunning HD screen with crisp resolution is a feast for your eyes! Vibrant colours, sharp contrast and crystal clear images are yours for the taking, no matter what you put up on screen.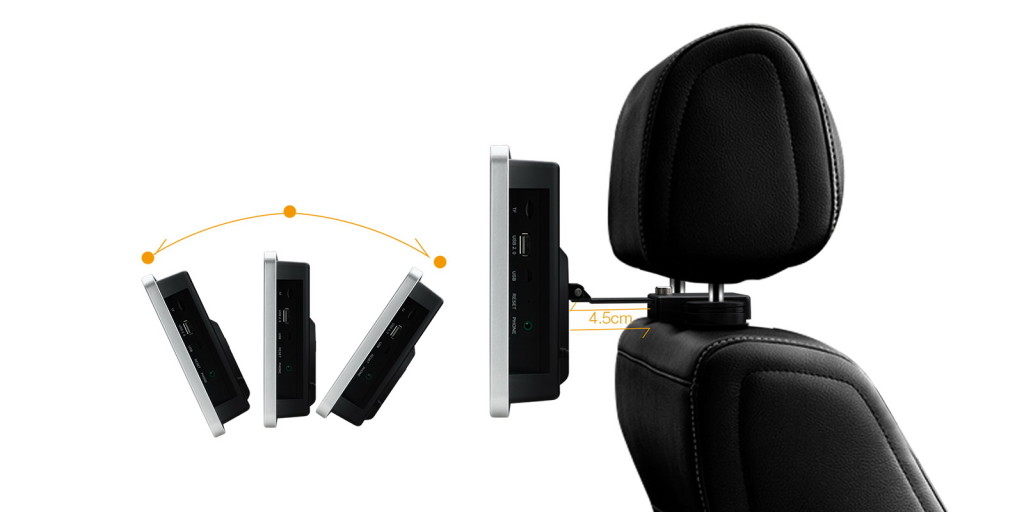 Easy Install
Our headrests systems are designed to be installed and extracted with ease. As you will see, there are alternative methods for attaching, depending on the headrest you buy. The majority of our car headrest DVD players come with a step-by-step installation guide, and any attachments you will need, to ease you through the process. If you find you do not have the appropriate information, you can seek help and support by
contacting us
.
See all of our
car headrest DVD players
here.