Car Interior Cleaning Hacks
If you have a family, does your car resemble a bomb site on a daily basis? My car certainly is a lot more 'lived in' than when I was single and childless. With Disney singalong CDs in the glove box, random toys appearing from under seats, and frequently sticky windows, my car is a far cry from the spotless party wagon of my youth. But never mind, I can go back to having a gleaming, shiny Porsche once the children have grown up and move on, right?
For now, I will do my best to keep our car looking and running as good as it can and try not to worry too much about it. Here are some of my car interior cleaning hacks.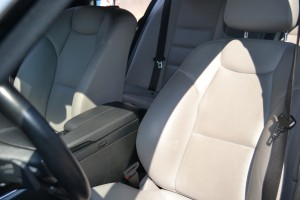 Children it seems, can cause all sorts of messes. I could, of course, not let them bring anything remotely messy anywhere near my car, but it's not always practical. They have to be fed on long journeys, and sometimes things come back out again when you're not expecting it. Did I also mention the dog? Here's some great advice on keeping your car's interior looking its best despite other people's best efforts. Keeping mess at bay • Try to avoid serving food which will make stains. Food which is quick to sweep or vacuum up is a better option.
Read our blog post about healthy ideas for road trip snacks
• Use car bins to minimise the litter going everywhere. A simple carrier bag will suffice, or a tub with a lid. • Keep a dustpan and brush or a handheld vacuum cleaner in the car to get rid of messes before they sink into your seats and create staining. • Carry baby wipes with you at all times. Baby wipes are a great way of cleaning up sticky messes when on the move. • A lint roller will pick up pet hair and all sorts of other little gifts, and a pet blanket will mean the hairs avoid your seats as much as possible in the first place.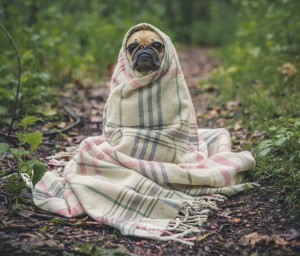 Read our blog post about things you should always keep in your car
Cleaning off stains Before you clean your seats and your car's interior, you should always vacuum and brush up any debris. This is so that your cleaning is more effective, and so that you don't mush any debris into the interior you're trying to clean up.
Leather
– to clean leather the best thing is to simply use a micro-fibre cloth to remove dust, and then use a damp cloth to wipe the surface. Other stains can be removed using moisturising soap, or rubbing alcohol. As in other cases, you should always do a test patch first. See more tips for cleaning leather on
DIY Network
Fabric seats
– fabric seats will generally benefit from a clean with hot water and laundry detergent. Not too much though! Give them a bit of a scrub, and then wipe down with a clean, damp (cold water) towel.
Food stains
– food stains can provide particular challenges, and if you're trying to remove the mess made by common toddler foods such as milk, chocolate, yoghurt, ice-cream, crisps and biscuits, and hummus and dips, then
this article
has some amazing advice.
Windows
– cleaning your windows can be a simple case of a warm, damp cloth and a bit of elbow grease, but for stickier, sticky messes, you should also consider using a glass cleaner or some anti-bacterial spray. Don't spray the spray onto the window as it will also find its way onto your car's interior and seats where it could do some damage. Instead spray onto the cloth, away from your interior, and then rub onto the windows. If you have factory tinted windows, or aftermarket tinted windows, then you will need to follow your car manufacturer's instructions as to what glass sprays are suitable for use, as some more acidic types can damage your tint. Here's a handy lists of car cleaning basics • A pack of baby wipes • Carrier bags or a plastic tub or a car bin • A clean towel • A dustpan and brush or a handheld vacuum cleaner • Kitchen roll • Antibacterial spray • A micro fibre cloth or chamois leather