Best Overhead DVD Players from Xtrons

Long distance journeys can become tedious, uncomfortable and irritable. Ensuring your passengers are fulfilled and entertained throughout the journey can be tasking. That's why, here at Xtrons, we produce and develop what we like to call 'Passenger Management Systems'. One of our preferred systems are our range of overhead DVD players which provide hours of in-car entertainment. Be it DVDs, video, gaming or audio - we've got you covered.
What makes the best overhead DVD Player?
Appearance
First and foremost, before you worry about functionality, if you're going to install something to the interior of your car it has to look the part. Fortunately, nowadays, overhead DVD players are sleek with clean lines and come in a variety of colours to match the interior of your car. Higher roof space, lends itself to a flip down DVD player, like in an SUV, but it's not essential.
We would recommend the stylish
CR1506
which has been carefully crafted to enhance the fit and finish of the unit. A high gloss appearance lends itself to a luxuriousness that you don't always get with overhead DVD players. Plus, it's slim and lightweight, considering the whopping 15.6" screen.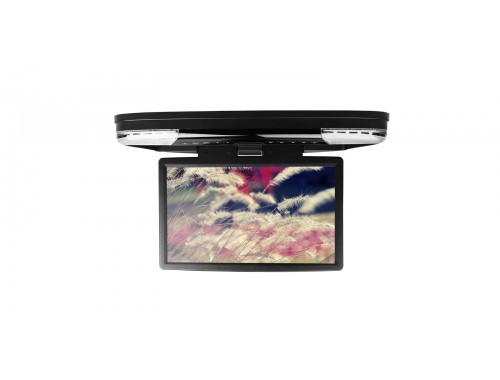 Watch the
video review
.
Compatibility
Make sure you check the compatibility of an overhead DVD player before you buy it. Some overhead DVD players only run DVD-Rs and therefore dramatically reduce your entertainment options. Look out for ones which can run MP3 files and CDs, to save any unexpected disappointment. Luckily, Xtrons overhead DVd players run in a variety of formats including: VCD, CD, CD-R, CD-RW, DVD-9, DVD±R, DVD±RW meaning that they should play just about anything.
Inputs
The modern day expectation is that any new piece of technology should come complete with inputs and ports to match our many devices. The more inputs your overhead DVD player has, the more entertainment you can get out of it. The majority of Xtrons overhead DVD players come with SD card ports, USB ports and even HDMI ports to hook up the latest console for gaming purposes.
We would recommend the multi-purpose
CR133HD Black
for it's input accessibility and much more.
Accessories
Everybody loves to feel like they've gotten a good deal. Added accessories in the form of remote controls and games discs are part of the parcel at Xtrons. You can opt to choose further accessories for your overhead DVD player like headphones but beware that they usually come at an extra cost.
Screen
It's important that when you're buying a new piece of in-car entertainment that you get the most up-to-date and high spec' version, so that it doesn't become outdated within a few years. The key feature of any overhead DVD player has to be the screen. The modern day expectation is that it's HD ready, but it should also be more than that. You should consider the size of the screen you'd prefer, its resolution and any other functionalities.  
We would recommend the impressive
CR108HDS
with its elegant touch panel feature with soft blue LED atmospheric lamps to encapsulate the perfect viewing atmosphere. The 10" HD digital 1280*800 resolution wide screen generates more pixels for a sharper image.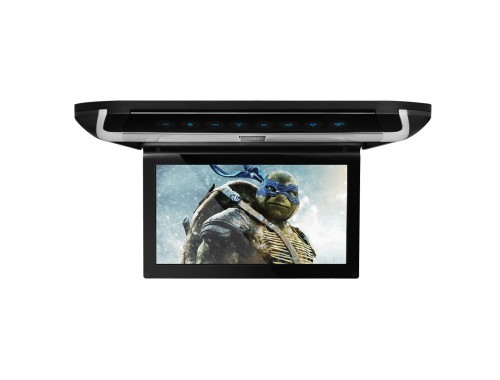 Watch the
video review

.
Angles
Obviously, the prime viewing angle is one that suits that individual. Their height could be a factor, as well as the height of the ceiling in your car, therefore, adjustability is important in any overhead DVD player. You should look for one with up to 180° adjustability to please all scenarios.
UX
The last thing anybody wants once they've invested in an overhead DVD player is the chore of trying to install it or use it with difficulties. You're more than likely buying this for your kids, so it has to be simple and friendly to use. It should also be sturdy and easy to use, for similar reasons. That's why user experience (UX) is always high on the agenda at Xtrons.
Affordability
We appreciate that you may have a large family and a larger vehicle, so buying multiple overhead DVD players can prove costly. Having said that, can you put a price on peace and quiet on a long road trip?
We would recommend the affordable
CR903B
for an overhead DVD player that ticks the boxes but doesn't break the bank.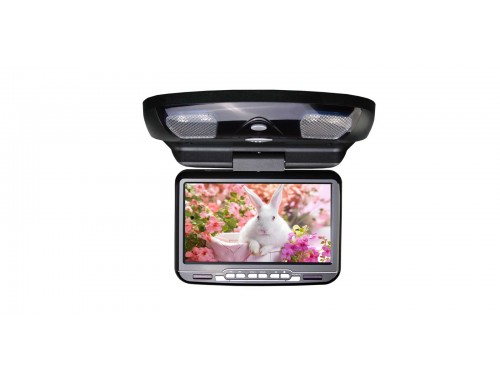 We have a wide range of overhead or flip down DVD players which accommodate DVD, audio and gaming facilities and functionalities. Each one has a multitude of impressive features which are detailed in the 'Description' of the product. All in tune with our  'Passenger Management Systems' philosophy.
So, keep the passengers entertained with some of the best overhead DVD players on the market, so that you can concentrate on the road!