5 Reasons to Invest in a Headrest DVD Player
A lot of you can probably remember a time when a long-distance car journey to visit a distant relative required serious planning and organising (in terms of in-car entertainment). It probably included a travel version of Battleships, felt pens and a range of sugary treats. All of which became a recipe for disagreements and arguments with your sibling whilst your parents became increasingly annoyed.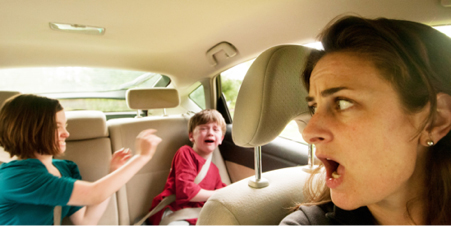 Sure enough, mid-family meltdown, a grand and superior car would cruise by you in the outside lane demonstrating how it should be done. Parents happily humming along to the radio whilst their offspring enjoy the latest Disney experience from the backseat with a built-in Headrest DVD Player. Today, this is not such a distant dream.
Headrest DVD Players
are more accessible, adaptable and affordable than ever. Plus, they're a lot smarter and more stylish.
01. Headrest DVD Player Affordability
Investing in a Headrest DVD Player could be one of the smartest things you do this year, if you prefer peace and quiet on a family car journey. Due to the development of technology, Headrest DVD Players are becoming more affordable whilst maintaining levels of quality and performance. You can pick up this pair of
leather touch panel 7" HD Headrest DVD Players
for as little as £169.99 at Xtrons. To see them in all their glory,
watch the video
.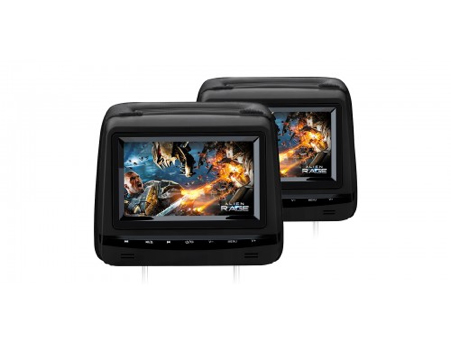 At roughly £85 each, can you put a price on a 3-hour uninterrupted and peaceful car journey?
02. Headrest DVD Player Popularity
It's no surprise that the popularity of Headrest DVD players is rapidly rising (no doubt coinciding with the growth and expansion of the film and entertainment industry) making the demand for on-the-go entertainment as popular as ever. The way we access films and music has also changed and Headrest DVD Players have evolved with alongside it. Many of our units come with USB ports for downloading, uploading and arranging files on the move. SD car ports also allow for easy access to personal files and information. Plus, they look incredible. Not only the resolution but the general aesthetics will make fellow car enthusiasts green with envy. Unsurprisingly, these are the must have accessory for most families.
03. Headrest DVD Player Resolvability
We can all relate to how transfixed we can become with a good film. Take long-haul flights for example. It's easy to get through 3 or 4 films without even realising. It passes the time perfectly, especially if you've got restless little ones. Sometimes the only wish is that we had such ability on a long-distance car journey to help to deliver the vibrant colours, animations and sounds of a Pixar, hypnotising almost any audience, anywhere, anytime. What's more is that your kids can choose their own film or music to watch, so there's no squabbles there either!
04. Headrest DVD Player Adaptability
With a size and style to cater for just about every taste and every car manufacturer, Xtrons Headrest DVD Players can adapt to any car interior or environment. A range of colours including black, grey, cream and beige allow our Headrest DVD Players to blend in with your car's interior. Leather covers and flaps protect your screen and hide the unit from opportunist thieves.
Product shown:
http://xtrons.co.uk/hd929thdblack-2-9-hd-digital-touch-screen-leather-cover-car-headrest-dvd-players.html
Adjustable screens help you get the right angle for viewing. Whether it be 7", 9" , 10.1" or 11.6" Xtrons will have you covered.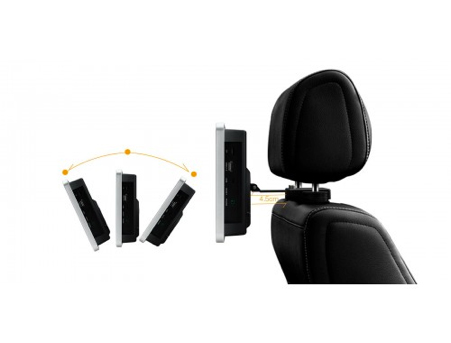 A range of fixtures allow you to connect the unit with minimal fuss; tailored and versatile to several different vehicles and models.
05. Headrest DVD Player Specifications
These specifications are a generalisation of what can come with one of our Headrest DVD Players, making them extremely desirable.
1080p Video
HD Ready
32-bit Gaming
Multi-Media Compatability
USB Port
SD Port
HDMI
Built-in Speakers
Digital Touchscreen
Multi-region DVD Drive
Headphone Port
AV-In/AV-out
Most of our Headrest DVD Players also come with the following accessories: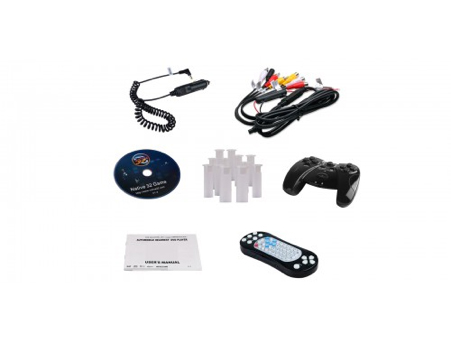 ISO Wiring Harness
Remote Control
User Manual
Game Discs
Poles
Plastic Drivepipes
Cigarette Lighter Adapter
Game Pad
ISO Adapter Cable
Fixed Screw
Mounting Brackets
Headrest DVD Players Summarised
It's a no brainer, isn't it? Make felt pen fights a thing of the past. Wave goodbye to tedious, troublesome and torturous car journeys. Invest an Xtrons Headrest DVD Player. Available in a range of styles, with a multitude of functions, easily adaptable and affordable, there must be a unit you desire. For any further information, explore our website, or get in touch.
Follow me on Blogarama